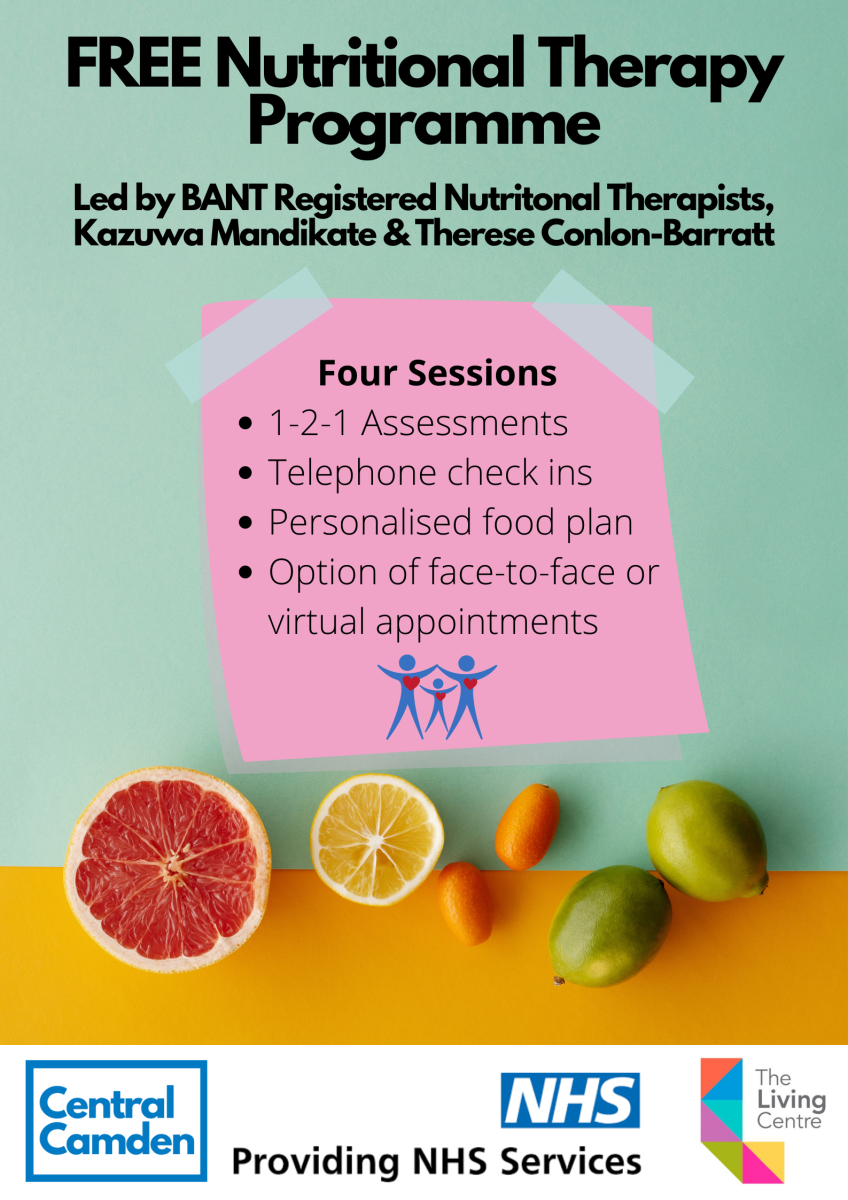 We are pleased to introduce our Healthy Eating Advisors (HEA) for Central Camden Primary Care Network (PCN),Kaz Mandikate and Therese Conlon-Barratt.
They are Nutritional Therapists registered with BANT (British Associate for Nutrition and Lifestyle Medicine) and the CNHC (Complimentary and Natural Healthcare Council).
The aim of the Nutritionists sessions are to make patients feel more confident in knowing which foods are good for them, and he will help them to see the benefits of a healthy and balanced diet. By encouraging healthy eating amongst children and adults we can tackle obesity and the many health conditions that it could land people with.
Appointments are either held virtually on Microsoft Teams or face-to-face at The Living Centre, 2 Ossulston Street, London, NW1 1DF.
Some of the benefits of having a healthy diet and an and active lifestyle include:
Preventing type 2 diabetes
Preventing heart problems
Improving mental health
Increasing energy levels
We have introduced our HEA programme to encourage patients to engage with healthy eating and to improve their health outcomes.
Who is eligible?
Patients who need to lose or gain weight
Patients who suffer from high cholesterol
Patients who have high blood pressure
Patients who have IBS or IBD
Patients who suffer from chronic fatigue
Pre-diabetic patients
Patients must be 18 or over and registered at a Central Camden PCN GP practice
The plan and interaction with one of our nutritionists will look something like this:
Initial 1-2-1 consultation (either face-to-face or on Teams) (1 hour)
1st follow up telephone consultation (45 mins)
2nd follow up telephone consultation (15 mins)
3rd follow up 1-2-1 consultation (either face-to-face or on Teams) (1 hour)
Last updated: 17/11/22